Kimberly Grass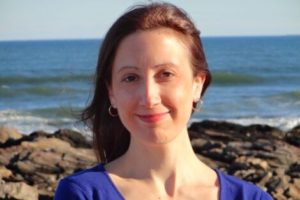 Kimberly Grass is Founder and President of K Grass Business Consulting. She has over a decade of extensive experience working in the marketing field, specifically assisting small businesses. She has always had an entrepreneurial spirit and wanted to use the skills she acquired to help other business owners. She enjoys helping business owners to expand and improve. Her attention to detail and organizational skills enables her to provide the highest quality service possible for her clients. She excels at helping entrepreneurs to maximize their business potential.
She has a Masters Degree in Business Administration from Plymouth State University. She has an in depth knowledge of marketing research and implementation. Kimberly also has worked in local government. She is Ethics Check Certified and a Certified Real Estate Support Specialist through the International Virtual Assistants Association.
Kimberly has been a volunteer for the International Virtual Assistants Association including working as the Associate Editor for the IVAACast, Director of Certifications and the Director of Research and Development. She has also been a Habitat for Humanity volunteer since 2004. Her positive, energetic personality comes out in all that she does for her clients.
She has lived in New Hampshire for the past 20 years. Before that she was a jet setter, living in New York, Ohio, Florida and Ascot, England. While living in England, she visited Spain, France, and Wales. She was exposed to a wide array of cultures while living abroad.  Kimberly has been married to Jason for 20 years and they have two sons, Andrew and Michael.
Jason Grass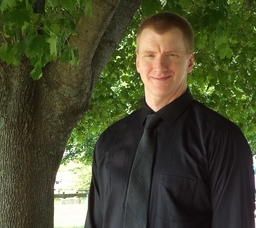 Jason has extensive knowledge of marketing and technological systems. He and Kimberly started their marketing consulting company 13 years ago. He always had a very competitive nature which makes him want to do more than just the bare minimum.
Even as a little boy, he was exposed to his Mom running multiple businesses. This is where he learned all that entrepreneurship had to offer. After obtaining his Masters in Business Administration from Plymouth State University and living the corporate lifestyle, he learned that becoming an entrepreneur was where his passion was. Jason is passionate about marketing and gets a great deal of satisfaction from helping people with growing their business.
To him it's more than just his job, he strives to give superior service to each and every client he works with. Don't be overwhelmed with all the details of running your business. Let Jason attend to the details and ease your worries!
Jason has lived in New Hampshire all his life. He lives in New Hampshire with Kimberly and their two sons, Andrew and Michael. Jason is a history buff and in his spare time enjoys cooking and weight lifting.
So don't wait. Contact us today!